Visit It's All Goodz for your holiday shopping and get up to half off!
Christmas is right around the corner! Have you done your holiday shopping yet? Stop by It's All Goodz for affordable glass bongs, pipes and more between Dec. 17th-27th and get up to 50% off on participating products! Sale includes products by Sour, Perk Tech, Roor, Seedless, Volcano, Zob, NoGoo and more! Come find out why It's All Goodz was voted best head shop in phoenix 2 years in a row!
Offer Only Valid from Dec. 17th-27th.
Follow us on social media:
Facebook: www.facebook.com/ItsAllGoodzAZ
Instagram Phoenix: @itsallgoodz_northphx
Instagram Tempe: @itsallgoodz_tempeaz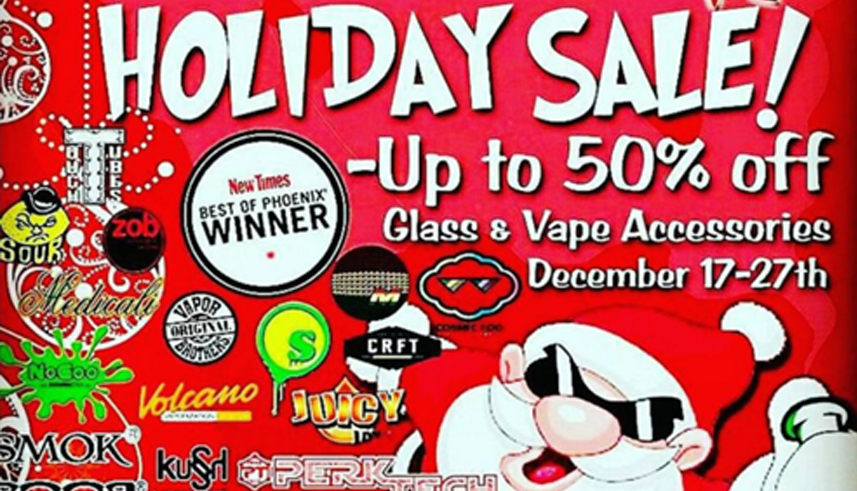 Click on the location nearest you for directions!
Phoenix Location

Tempe Location